BBSP has just published our 2021 Trend views highlighting our key ideas and top trades for this first semester of 2021...
Many clients are asking us... So what of the post-Brexit British Pound?
GBPUSD
Presenting a short video (2 min.) on what to expect on GBPUSD over the next six months...
... and this isn't just a weak Dollar story!
We are strong Sterling against the Euro too...
Hence, we really see a Sterling story going on. In our previous trend publications, we have been toppish on this pair and we still see it going down as we move on further into the eventual breakup of the Eurozone and the United Kingdom.
EURGBP

Our key resistance level for the strategic horizon is 0.9300 which we see holding the bearish pressure to take the market finally out of its multi-month range and head south.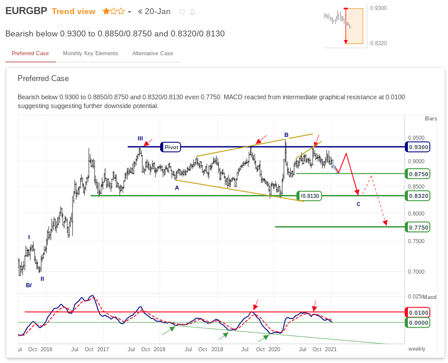 Any questions?
To speak with a BBSP analyst or to trial our research service, contact us!